The Tibetan Medical & Astrological Institute of H.H. the Dalai Lama (T.M.A.I.)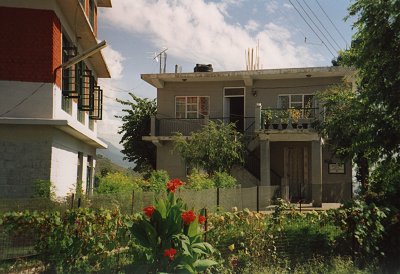 The purpose of Men-Tsee-Khang is to promote the traditional Tibetan system of medicine, astronomy and astrology. Men-Tsee-Khang provides healthcare for all people regardless of social status, race or religion. Poor and needy people are granted free or cheaper treatments.

The original Men-Tsee-Khang in Lhasa, Tibet, was established by the 13th Dalai Lama in 1916. In addition to the treatment of sick people and astronomical calculation, it has a teaching program for medicine and astrology. In Lhasa Men-Tsee-Khang astrology was taught only to monks and military men. When China invaded Tibet in 1959, Men-Tsee-Khang staff and students were imprisoned and many of them died there. Moreover, many astrological and medical scriptures, and other related material, were destroyed at the time and in the following years of devastation of Tibetan culture. (You can read more about the political history and situation of Tibet on the web portal www.tibet.org.)

The 14th Dalai Lama had to leave his country as did so many Tibetan refugees. One year later, in 1960, the H.H. Dalai Lama was granted an exile residence in Dharamsala in North India, and this beautiful mountain village also became a home for The Government of Tibet in Exile. Schools and other institutions were established there to preserve Tibetan culture and help refugees survive.

In 1961, the H.H. Dalai Lama re-established Men-Tsee-Khang in Dharamsala, first as a small dispensary with one doctor and one astrologer. A program was started teaching new doctors and astrologers, and in 1966 the first group of medical students graduated. In 1968, the first three astrology students also completed the program.

Over the years, the Men-Tsee-Khang organisation has flourished. Today the Men-Tsee-Khang headquarters is still in Dharamsala and it operates under the leadership of the Governing body and the Department of Health of the Central Tibetan Administration. Men-Tsee-Khan has about 40 branch clinics located in Tibetan exile settlements in India and Nepal. There is also one branch clinic in Amsterdam, Holland.

In Dharamsala, Men-Tsee-Khang has doctors to serve patients, a small hospital and its own production of Tibetan herbal medicine. There are also many research and documentation projects in the field of medicine and a long term project to catalogue Tibetan medicine plants.

The Astro. Department produces annual almanacs, calendars and amulets, and casts horoscopes for individual clients. Astrology professor Jampa G. Dagthon played a central role in building up the Men-Tsee-Khang Astro. Department and leading research in Tibetan Astro. Science.

Men-Tsee-Khan publishes literature and magazines about Tibetan medicine and astrology, most of publications are in Tibetan, but also some material is in English. It also publishes reprints of medical and astrological paintings. And, of course, Tibetan calendars. Men-Tsee-Khan Exports also has a small scale production of cosmetic articles and health products.

To promote Tibetan medicine and astrology Men-Tsee-Khang has organised various exhibitions, doctor tours and workshops in India, Russia, Europe and USA. In Dharamsala Men-Tsee-Khang are given some courses on astrology in English and some medical courses too. There is also a museum which displays various items on Tibetan medicine and astrology, including medical plants and paintings, and astrological literature and paintings.

The library of Men-Tsee-Khang has a collection of literature about Tibetan medicine and astrology. It is open to the public, but only students, staff and members can borrow books.

The education of Tibetan doctors and astrologers is also a concern of Men-Tsee-Khang, the college trains students in a five year program which ends with a one year internship. After completing studies graduates are offered the possibility to work in Men-Tsee-Khang. There is a line for medicine and another for astrology students. Medical students also have to study some basics in astrology beside their own program. In the Astro College students have to study traditional Tibetan Astronomy, Astrology, Medicine from an astrological point of view, Grammar, Poetry and Dharma (Buddhist philosophy) teachings. Today the college is open to all who are able to pass the entrance examination - in Tibetan. The first female astrologer graduated in 1987 and all together 38 astrology students and 171 medical students have graduated there. After graduation students are granted a degree. For astro students it is called rTsis pa Kachupa and for medical students sMan pa Kachupa.


For more information, please contact:
Men-Tsee-Khang
Gangchen Kyishong
Dharamsala - 17 62 15
Distt. Kangra, H.P.
Himachal Pradest
India